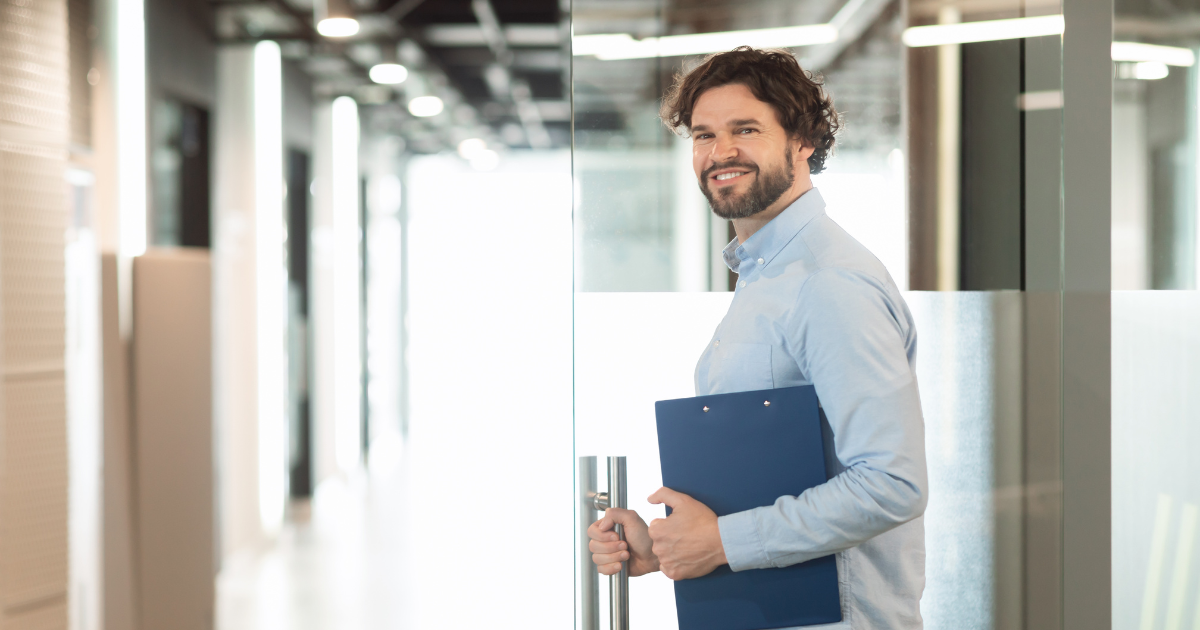 Set yourself apart from other candidates by building a resume that proves you have the experience it takes to succeed in this fast-paced and results-driven profession.

Landing a job in medical sales can be a time consuming and resource intensive process. Even if you've done everything you can to become the best candidate possible, it can still take anywhere from 6 months to 2.5 years to find placement in a medical sales role. Take it from someone who's been there, like Blake Anderson. He's a Surgical Sales Representative and Medical Sales College graduate who knows that breaking into medical sales can be difficult, he shares below from his own experience:
"After hours of editing your resume, numerous job applications, and a handful of interviews that go nowhere, it can seem like an impossible feat to land a job in this close-knit industry ".
But with nearly 120,000 medical sales reps working in the United States, we know that it is in fact possible, just maybe not for the faint of heart or the ill-equipped. One of the best ways to set yourself apart as a candidate for any role is to show that you have previous experience excelling at the job functions required. Is there a way to start building your medical sales experience before you've secured a full time position in the field? There absolutely is, read on to learn three ways you can set yourself apart from other qualified applicants by bringing real world experience to the table, even as a recent graduate from a medical sales educational setting.
1. Field-Based Internships
If you are enrolled in an educational certification or degree program, consider applying for a field-based medical sales internship. There are several programs available that are perfect for driven and determined students seeking valuable hands-on experience with sales fundamentals, clinical acumen, and product portfolios. An internship experience of this kind adds immense value to your resume and application, especially if you are able to secure an opportunity at a company that you would be excited to join on with as a full-time sales employee. You can find field-based opportunities in sales and marketing at some of the leading medical companies and distributors, here are 10 that top the list over at Breaking Into Device.
2. Adjacent Experience + Volunteering
There are two pieces to the 'experience' equation when it comes to medical sales: the job function of sales itself, and the healthcare specific industry knowledge. Having one but not the other is better than neither, but will still place you behind individuals with a health-science background or who are on their second career, as far as the recruiters outreach list is concerned. The two best ways to compensate for the experience you might be missing is by securing applicable adjacent sales experience, and volunteering within your local healthcare system.
There are several sales opportunities that build skills which transfer well to medical sales, like lead prospecting, relationship building, product positioning, and closing. That said, not every sales opportunity is valued equally by recruiters. Most opportunities in medical or pharmaceutical sales are seeking applicants with at least two years of outside sales experience, meaning that you sold goods or services to a business from a business, and all the better if it was a consumer product or other tangible ware.
If you lack sales experience prior to your entry into a medical sales educational program, you may struggle to back up your clinical knowledge with the same degree of technical sales know-how. And vice versa, if you aren't engaged in a certification course or healthcare education degree, it can be difficult to prove your previous stellar sales experience will transition smoothly to the world of pharmaceuticals and medical devices.
If you have the sales experience but not the healthcare proficiency, consider taking up a volunteer position that places you at the point of care in a clinical learning environment. Great examples include escorting patients within a facility or assisting occupational or physical therapists. Many programs (like NYC Health + Hospital's) even provide free specialized training to volunteers, and offer placement in advanced programs like patient advocacy. These trainings provide new skills and industry knowledge that are valuable and applicable to many medical sales opportunities, participating in one local to you can provide relevant experience and stand out on your application.
3. Pursuing Independent Medical Sales
Finally, the fastest and most reliable way to start earning hands-on medical sales experience is to take up an independent opportunity that puts you in the provider offices. There is wide variety within the 1099 medical sales world concerning qualifications needed, compensation structures, and types of solutions you'll be eligible to sell for, so screen carefully if you're looking for a role on one of the larger websites that aggregates these types of positions, like RepHunter or Manufacturers Representatives.
As far as the easiest place to get started right away? You're already there, Pangea Health is home to the largest network of freelance medical sales reps. Any current student or recent graduate of a medical sales educational certification is welcomed and encouraged to apply. If you're within a territory Pangea Health is available in, we'll get you set up with a sales opportunity and provided with a vetted leads list in under two weeks.
Our app-based platform offers direct partnerships with innovative healthcare brands and a transparent commission structure that can be paid out the very same day funds are earned. Pangea Health reps typically have some previous sales experience in retail or service, but we provide the training for workers of all backgrounds to find success on our platform and build the skills and knowledge needed to transition directly into a full-time medical sales role.
If pursuing independent medical sales work with Pangea Health will help you towards your career goals, get started by downloading the Pangea Health app on the Apple Store or Google Play Store. We'll walk you through the setup process, trainings, and ship you everything you need to get started free of cost. If you have questions and would like to connect with a member of our service team before getting started, fill out the form below and we'll be in touch shortly to setup a call.
Learn More About Becoming A Pangea Health Rep