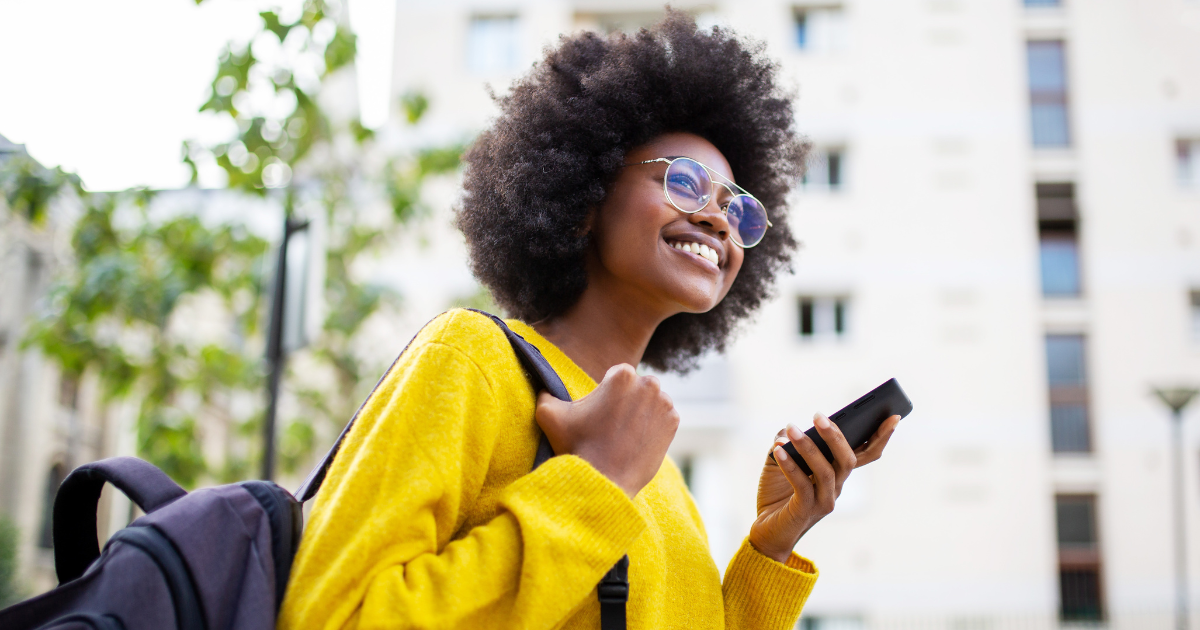 Independent sales work not only puts you in control of your schedule and earnings, it enables you to facilitate your own growth and development to open up higher paying opportunities.
No two people enter the gig economy for all the same reasons, but there are strong common themes in what workers are looking to get from it: predictable and sufficient earnings, flexibility and agency, and the opportunity to build skills or nurture new opportunities.
Independent sales work, often known as 1099 sales or freelance sales, is one of the most attractive gig economy opportunities available today as it combines all three of those most sought-after variables in freelance employment. It even offers several benefits over traditional sales roles, all while being one of the highest paying opportunities on the gig market. Read on to learn the four reasons that 1099 sales is the best gig economy opportunity in 2023, and stay till the end for ways to get started in freelance sales yourself.
1. Dependability
What do transportation, delivery, pet care, and home-service gig economy opportunities all have in common? Your ability to perform those jobs is entirely dependent on the timing and location of the audience requesting the service, a variable that is completely outside your control. If demand falls below what's required for you to take home sufficient earnings, there aren't many options to make up for what you've been left short. You can't do work that isn't available or choose which opportunities are provided to you on gig marketplaces using mysterious algorithms.
One of the standout benefits of freelance sales is that you're often supplied with a list of leads to work through, or a clear profile of who you should be targeting with your outreach. This puts you in the metaphorical and literal drivers seat when it comes to setting and pursuing your income, no more waiting five minutes for riders that never show or having a task cancelled at the last minute.
2. Predictability
Working leads as a freelance sales representative sometimes means that you're calling on businesses, not individuals. Businesses, wether they be doctors offices or manufacturing facilities, have regular hours and easily available contact information, a level of predictability not found in many gig economy opportunities. While most labor marketplaces let you 'set your hours', there are no guarantees that work will be available during that time, or in an area that is accessible to you. The agency and predictability of calling on leads, guiding sales conversations, and taking home a set amount of pay per visit or action makes for a more predictable and secure earnings opportunity.
As always, there are some exceptions: the above is not true for many direct to consumer 1099 sales opportunities. Those might instead look like connecting roofing companies with home owners that have hale damage, or providing the elderly with information on assisted living options. These are still great sales roles that can make good commission, but they lack the predictability and support that is often afforded to sales reps that sell to businesses as opposed to individuals, like Pangea Health medical reps do.
3. Higher Earnings
Let's get a seemingly complicated word out of the way: commission. Sales people can earn commission for completing a task, selling a good or service, or even just collecting the contact information of someone interested in learning more about a good or service. Most 1099 sales roles are 'commission only', meaning that there is no base or hourly pay. This is standard practice in the gig economy employment world, these aren't full-time positions the compensation is tied to work done, not time owed. The upsides can far outweigh the down here, some of which are:
1099 sales roles sometimes offer 'uncapped' commission, meaning there is no upper limit to what you can earn from the opportunity. Unlike a full-time employment position where you have a set income for the year with the potential for earning a bonus, commission sales put you in control of how much your annual take home pay is. If you work your leads consistently, know the product you're selling well and build connections along the way, the sky is the limit for compensation.
Many of us heard it in school, but there's certainly something to be said for working "smarter, not harder". Being a successful 1099 sales rep gives you far more agency to utilize your skills, experiences, and relationships to maximize success (and earnings) than any other gig economy opportunity does. That may look like fitting sales visits into an existing driving route, like dropping children off at school, or seeking out sales opportunities for products that you already know well or have a personal connection too, like diabetes care.
Some sales roles offer recurring commission structures, where a rep earns ongoing compensation for continued value generated by their lead. This can look like a healthcare provider continuing to advocate for a solution the rep introduced into the office, or a manufacturer using the same multi-purpose part across different clients. Recurring commission is often the best kind, as it enables you to earn off of the initial effort you spent collecting the lead, not time spent calling on new ones.



4. Build Value
Everyone wishes they had more time to work on developing their skills and some jobs do afford that benefit, often referred to as 'resume building' opportunities. These are usually roles that challenge you to accomplish things you don't have direct experience with, a value not seen in much of the gig work on the current marketplace. Today's demand driven service economy was not built to move its workers into higher skilled and higher paying opportunities, the model only works when the price of labor is stable. That is the best thing about 1099 sales, it increases the value of your work the longer you do it.
As you learn the layout and skills of selling through hands on experience more of your leads will convert and your commission pay will increase over time. Once you feel that the sales opportunity you're in is no longer serving you as well as it could, you'll be qualified to jump to a higher paying and more technical opportunity! 1099 sales not only put you in control of your schedule and earnings, it enables you to facilitate your own growth and development to open up higher paying opportunities.
Getting Started
Now that you know all the in's and out's of 1099 sales work and it's many benefits over other gig economy opportunities, you might be wondering how you can get started. While different qualifications and levels of experience are required by each company hiring independent sales reps, there are lots of places to apply. Several job board websites exist for reps to build online searchable profiles, RepHunter has been around since 2001 doing exactly that. Manufacturers Representatives is another job site that despite the name, lists opportunities from across all industries spanning from agriculture to finance.
As far as the easiest place to get started right away? You're already there, Pangea Health is home to the largest network of freelance medical sales reps. Our app-based platform offers direct partnerships with innovative healthcare brands and a transparent commission structure that can be paid out the very same day its earned. Pangea Health reps typically have some previous sales experience in retail or service, but we provide the training for workers of all backgrounds to find success on our platform.
If 1099 sales sounds like a good fit for you, get started by downloading the Pangea Health app on the Apple Store or Google Play Store. We'll walk you through the setup process, trainings, and ship you everything you need to get started free of cost. If you have questions and would like to connect with a member of our service team before getting started, fill out the form below and we'll be in touch shortly to setup a call.
Learn More About Becoming A Pangea Health Rep